Northlander Market Sounding Research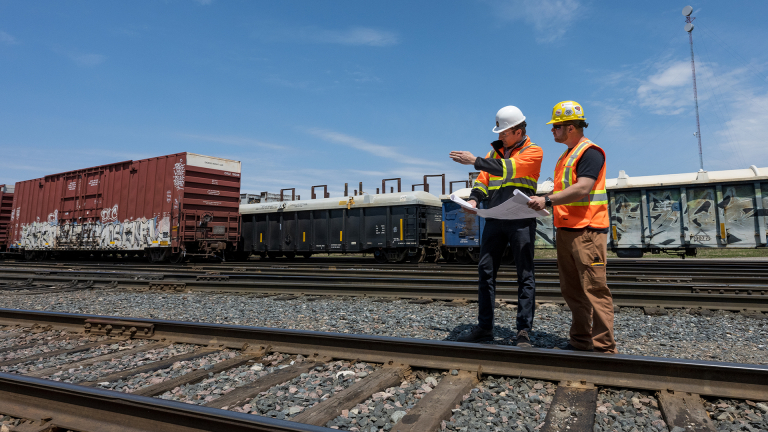 Work on the reinstatement of the Northlander passenger rail service is progressing.
The passenger train service, also known as the Northlander, will provide passenger rail service from Toronto to Timmins with a rail connection to Cochrane, creating a more connected, integrated transportation network.
As we prepare to initiate procurements for work along the corridor, Ontario Northland is seeking input to gauge interest and feedback which will guide the development of procurement. If your company is interested in bidding on one or more of the projects listed in the table below, we encourage you to complete the survey no later than, September 29, 2023.
The information provided will help ONTC to manage risks as it moves into the next stages of delivery for this critical project.
Ontario Northland extends thanks to everyone completing the market sounding survey.
Project Description
Scope
Proposed Timing (estimated)
Northlander Stop Shelters
Contract for the manufacture of up to nine modular shelters to be installed on the platforms by successful proponent of "Stop Enhancement" procurement. 
Tender issue in fall 2023 with delivery of shelters to begin in Spring 2024 and conclude in Summer 2024.
Stop Enhancements – for 12 station stop locations which includes:

Washago,
Gravenhurst,
Bracebridge,
Huntsville,
South River,
North Bay,
Temagami,
Temiskaming Shores,
Englehart,
Kirkland Lake (Swastika),
Matheson,
Cochrane 

Work may include but is not limited to platform upgrades, shelter installation, accessibility upgrades, lighting, site services, signage, and will vary according to the need of individual stations.
Tender issue in Winter 2023/2024. Project set to start construction in Summer 2024 and be complete by early Fall 2025.
Timmins-Porcupine Station
Construction of a new station building and bus loop, parking lot, accessibility upgrades, walkways and paving, lighting, signage and security features. Final scope will vary according to the requirements of each station site.

Project set to go to tender in – Winter 2024/25.

Project set to start construction in 2025.