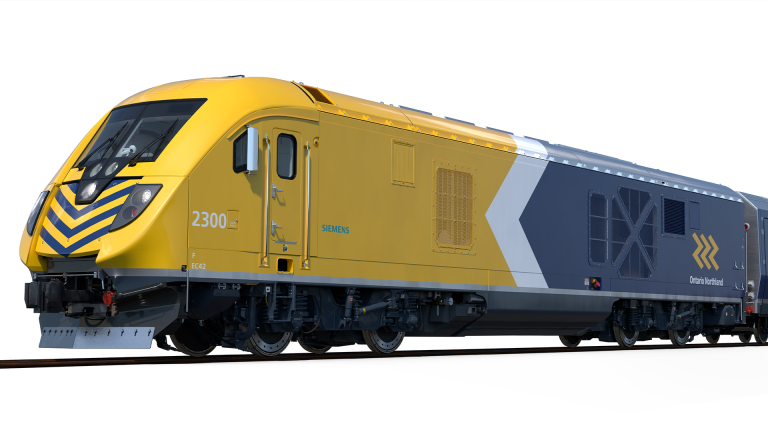 Minister Cho was joined by Minister of Economic Development, Job Creation and Trade Vic Fedeli, Minister of Northern Development Greg Rickford, Minister of Natural Resources and Forestry Graydon Smith, and Minister of Mines George Pirie to announce a significant milestone in bringing back the Northlander passenger train.
"This is a significant step forward in bringing back the rail service that Northerners deserve," said Stan Cho, Associate Minister of Transportation. "The reinstated Northlander train will provide a safe and reliable transportation option for Northern communities, especially in the winter months. This purchase demonstrates real progress, as we continue to take concrete steps to build a better transportation network for the North."
The province has purchased three trainsets for the passenger rail service. The trainsets each include one locomotive and three passenger cars.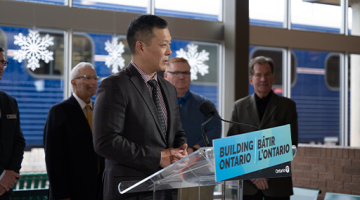 "This purchase is a key next step to support the province and Ontario Northland's ambitious target of a mid-2020s in-service date for reinstating northeastern passenger rail," says Chad Evans, Interim President and CEO of Ontario Northland. "The rail service will provide passengers more access to safe, reliable transportation options when traveling between Northern Ontario and Toronto."
The Northeastern rail corridor will improve road safety for travellers by reducing the volume of personal vehicles on highways and decreasing the risk of accidents on highways.
A connection to Cochrane will serve an additional 5,300 residents with rail travel, for a total of 176,000 residents. This rail connection to Cochrane will enable higher ridership and provide a connection to our Polar Bear Express service to Moosonee.