Unveiling the Top Secrets of Thrifty Travelers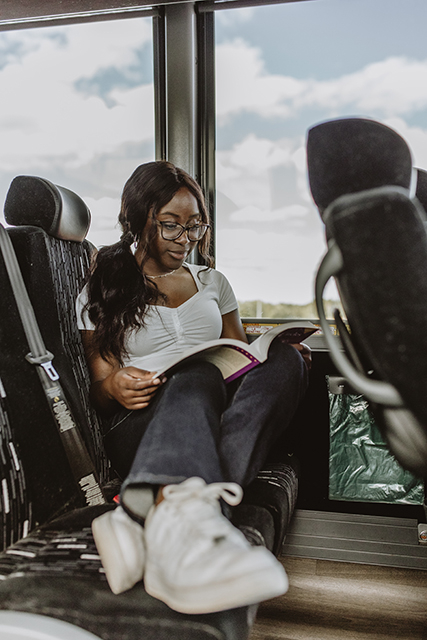 Travelling on a budget can be tough.
Here are a few tips to show how Ontario Northland can help you get where you need to go while saving a dime.
Buy Your Bus Tickets Early - When travelling with Ontario Northland, planning ahead not only helps keep you organized but also saves you money. The earlier you book, the more you will save. Purchase a flex ticket to keep your travel times open and reap the benefits of looking forward to something in your schedule.
Travel Off-Season- Although many like to tour Ontario during the summer months, the north has plenty to offer in the winter or spring too! Whether Skidoo trips, ice fishing or a northern lights tour, the 'off-season' is a wonderful time to check places off your bucket list!
Connect With Public Transit- Experienced tourists know the value of connecting with public transit. Whether you are visiting the Big Nickel in Sudbury or planning a city getaway in Toronto, check the Ontario Northland website and familiarize yourself with all our public transit connections.
Earn While You Travel- Ontario Northland is an airmiles partner. Be sure to include your airmiles number when you book to earn rewards while you travel!
Bring Your Bike- If you are travelling during the summer months, explore Ontario towns by bike! Many Ontario Northland buses (and the Polar Bear Express passenger train) offer bike transportation options, so be sure to explore those options before leaving!
Use your student pass or seniors' discount- Discounted tickets are available for students and seniors. Don't forget to buy a child's pass for anyone 12 years or under!